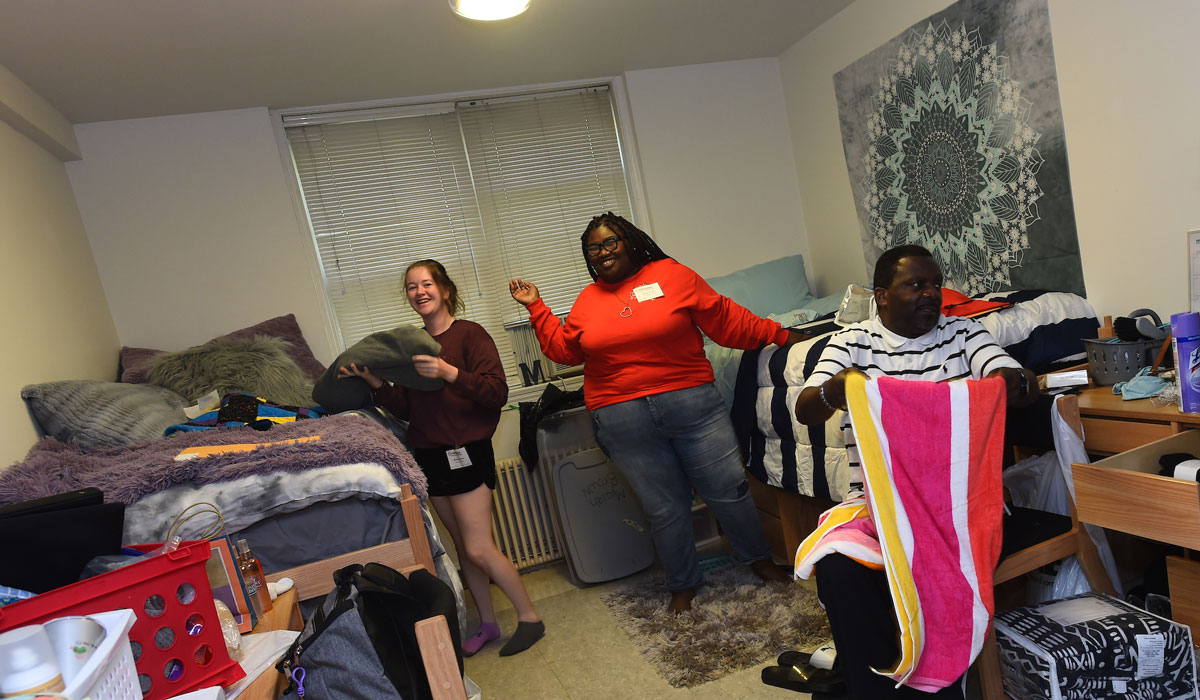 First-Year Housing
Living on campus is about more than a room — it is about being a part of a dynamic campus community. First-year students benefit from living with their peers, surrounded by other students who are having the same experiences as they make the transition into the next phase of their lives.
For that reason, we have set aside several buildings across campus concentrating on the needs of first-year students. Undergraduate students live in single sex residence halls. Coupled with programs directed toward student's personal, spiritual, and moral development, single sex housing fosters an environment of virtuous living consistent with the Catholic intellectual tradition. Each residence hall has several Resident Assistants (RAs) who provide hall leadership, information and activities, and serve as a resource for all students. With a variety of residential buildings available, on-campus living can be an enjoyable and rewarding experience during your entire academic career at Catholic University.
Steps to Applying for Housing
Submit your Enrollment Deposit: Once the $500 enrollment deposit is submitted and processed, you will be able to access the New Student Housing Application in Myhousing via Cardinal Students.
Submit the New Student Housing Application by May 15th: The application will allow you to submit your room type preferences, roommate requests, and living preferences. Please review the New Student Housing Application Guide for more information.
Build your Roommate Profile and search for roommates in MyHousing,  if applicable.  You will have the option to connect with possible roommates in MyHousing.  Students who do not self-select a roommate will be assigned a roommate based on their living preferences by Housing Services.
Receive your room assignment: New student housing assignments will be announced in MyHousing by July 1st!
Frequently Asked Questions
Where do first-year students live on the Catholic University campus?

Are first-year students required to live on campus?

Yes, Catholic University strongly believes in the benefits that on-campus living has to offer to our first students in terms of academic success, personal development and involvement within the Catholic University campus community. As such, Catholic University requires all first-year undergraduate students to live in on-campus housing. For more information please refer to the Student Housing Policy on the University Policy page.

What dining plan options are available to first-year students?

Catholic University strongly believes that students beginning their collegiate studies benefit from participation in a dining plan as they adjust to life away from home. As such, all residential freshmen are required to enroll in one of the All Access Dining Plans. More information on dining plans is available on the Dining Services Website.

Can I request my roommate?

Yes, students can submit roommate requests as part of the New Student Housing Application due May 15th. In order to honor roommate requests for new students, the requests must be mutual. Roommate requests will not be honored if there are pending or "does not match" requests within the group. Roommate requests should be indicated in the housing application. More information about the Roommate Profile and Roommate Search process will be provided to students who submit the housing application., 
Related Links