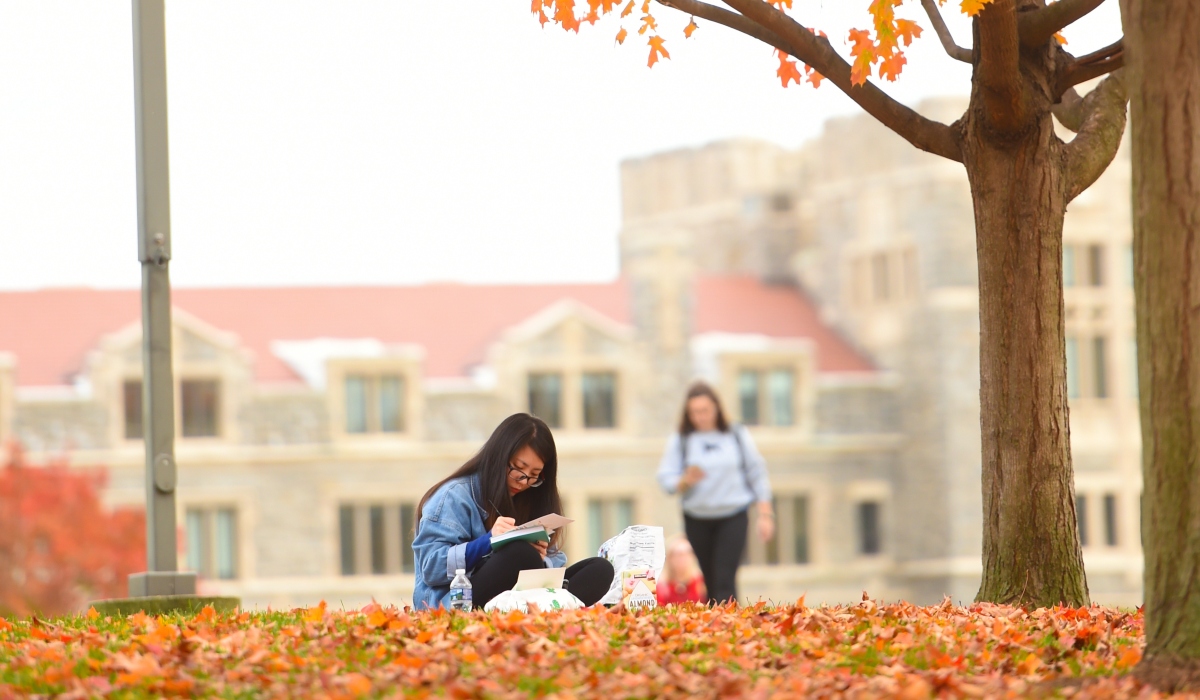 Summer Housing ends on Sunday, August 7, 2022, at 12:00 PM EST. Students that also have a confirmed Fall 2022 assignment are permitted to request continuous stay until the halls open for the Fall semester on Saturday, August 27, 2022. 
Eligibility
A student is eligible for Summer-to-Fall transition housing only if he/she has both a summer assignment ending on August 7 and a confirmed fall assignment. Occupying a space includes, but is not limited to, physically dwelling in the space, retaining keys to the space, or maintaining belongings in the space.
Cost
The flat rate for the Summer-to-Fall transition period is $425. Students who request transition housing will have this fee applied directly to their student account (accessible in Cardinal Students), which is payable through the Office of Enrollment Services.  Students participating in transition housing will be billed for the transition period by no later than August 18. Transition housing billing will appear under fall semester charges.  Since this is a flat rate fee for the transition period, students also on a Fall 2022 Early Arrival List for a campus department will not be discounted on this fee. 
Expectations
Students participating in transition housing must remain on-campus and be available to move from their summer assignment to their fall assignment when notified by Housing Services. 
Services including, but not limited to, dining services, regular custodial services, dining services, residence hall offices, residential networking, and mail delivery may not be fully available during the transition period. Students who are permitted to use alternate arrival dates should also be aware that work being done in the facilities may create temporary inconveniences. Students permitted in on-campus housing during times outside of the contract period may not allow others who have not been previously authorized, including guests and roommate(s), to occupy residence hall space. Unapproved individuals will be asked to leave the building and may be billed for dates in residence. All rules and regulations are applicable during times outside of the contract period.
Moving to Your Fall Assignment
Students approved for Summer-to-Fall transition housing are expected to remain on-campus until they have moved into their fall room assignment. It is difficult to predict when assignments will be ready for fall occupancy; therefore, the student will need to be on campus to move his/her belongings as the space becomes available. If a student is planning to only store belongings in the space, he/she would need to remain on campus until the fall assignment is available before moving the belongings and leaving campus. Unfortunately, Housing Services is not able to assist students with the moving belongings between room assignments. 
Deadline for Requests
Students who are eligible for transition housing will receive an email from Housing Services. Requests are reviewed on a space-availability basis; students will receive a response after the request has been reviewed. Students who are approved for the fall transition period will receive further details at that time.