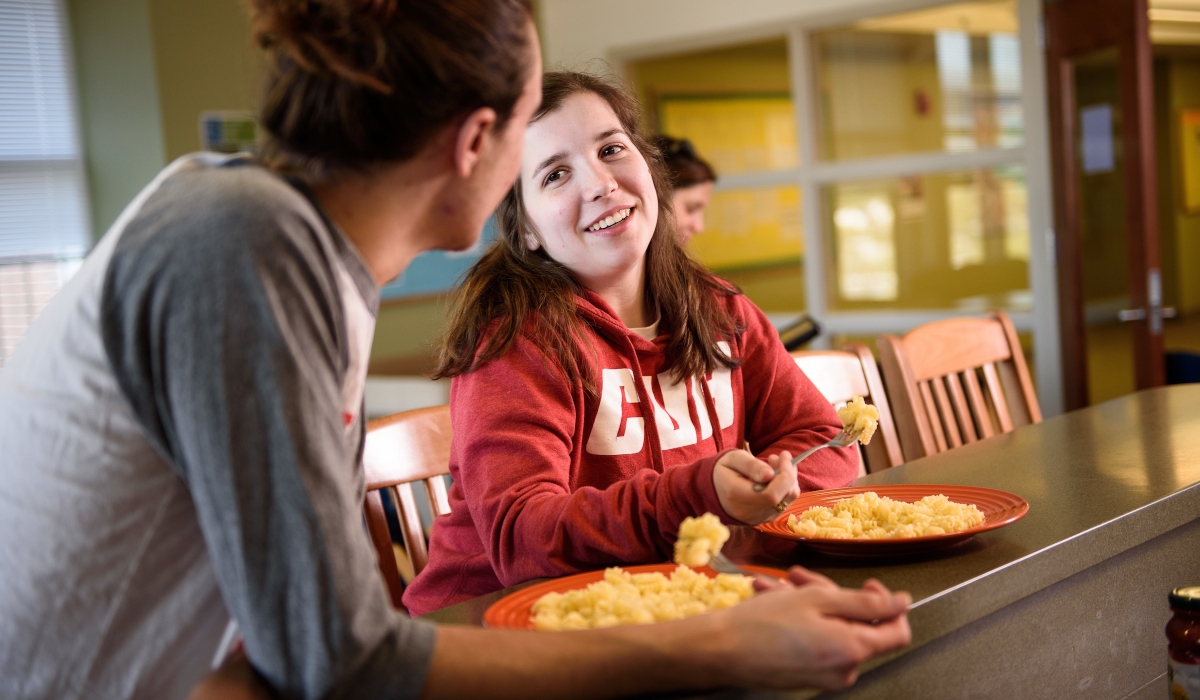 Living on campus is about more than a room - it is about being a part of a dynamic campus community. A Residence Life program that guides the formation of community and personal development is active in on-campus housing.
Housing Services works diligently to address and meet resident needs through caring, student-focused processes. The success of these combined efforts is evidenced by the high demand for on-campus housing and the desire of students to return to on-campus living.
On-campus housing offers a variety of residence hall options ranging from the traditional (a shared double or triple room with a shared bathroom down the hall) to suites (multiple rooms sharing a bathroom) and apartments. Undergraduate students live in single sex residence halls. Coupled with programs directed toward student's personal, spiritual, and moral development, single sex housing fosters an environment of virtuous living consistent with the Catholic intellectual tradition. With a variety of residential buildings available, on-campus living can be an enjoyable and rewarding experience during your entire academic career at Catholic University. 
Who is eligible to live in Upperclass Housing?

The university policy on housing eligibility is available here. Generally, in order to live in on-campus housing, individuals must be degree-seeking students who have full-time status with the University. University standards for full-time status are outlined in the Academic Announcements publications, available at announcements.cua.edu. A student whose course load falls below full-time status should petition Housing Services for permission to remain a resident. Other exceptions may be granted on a space-available basis.

Is on-campus housing guaranteed?

Catholic University requires all freshman, sophomore, and junior year students to live in on-campus housing. Each year Housing Services reviews the demand for campus housing and initiates plans accordingly. Space is generally available for students who do not fall within the Student Housing Policy who follow application deadlines and are flexible in their housing choices. Housing Services also offers guidance to students seeking off-campus residence.

Please refer to the Student Housing Policy on the University Policy page for more information.

Where do upperclass students live on campus?

How do I apply for Upperclass Housing?

For the upcoming fall semester, current students should participate in the Room Selection Process. Students who do not participate in the Room Selection Process should submit the Waitlist Housing Application in MyHousing via Cardinal Students.

For the spring semester, students should submit a Spring Only Housing Application in MyHousing via Cardinal Students.